Inviting Team Level Users
Inviting Team Level Users
Adding a team level User (generally a coach) to a team allows them to easily monitor which of their athletes are available for play and who isn't. It also allows the User and the Athletic Trainer to communicate within the app to help improve communication when it isn't always easy to talk to them face to face. 
This tutorial will walk you through the process of inviting a Team Level User to a team. 
Video Tutorial
Step-By-Step Tutorial
Go to the team that you want to add the coach to and click on Manage Users

Click on Invite User to Manage This Team

Fill out the form with their information and click on Send Invite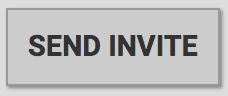 That coach will now be able to accept their email invite and join Healthy Roster. Once they do this, they'll only have access to see the information about the athletes that are assigned to that team. 
---
---