Form Builder - Understanding Signatures
Understanding Signatures
Frequently Asked Questions:
Can signatures be required?
Yes, signature can now be set as required.
Can signatures be completed by multiple people on one document?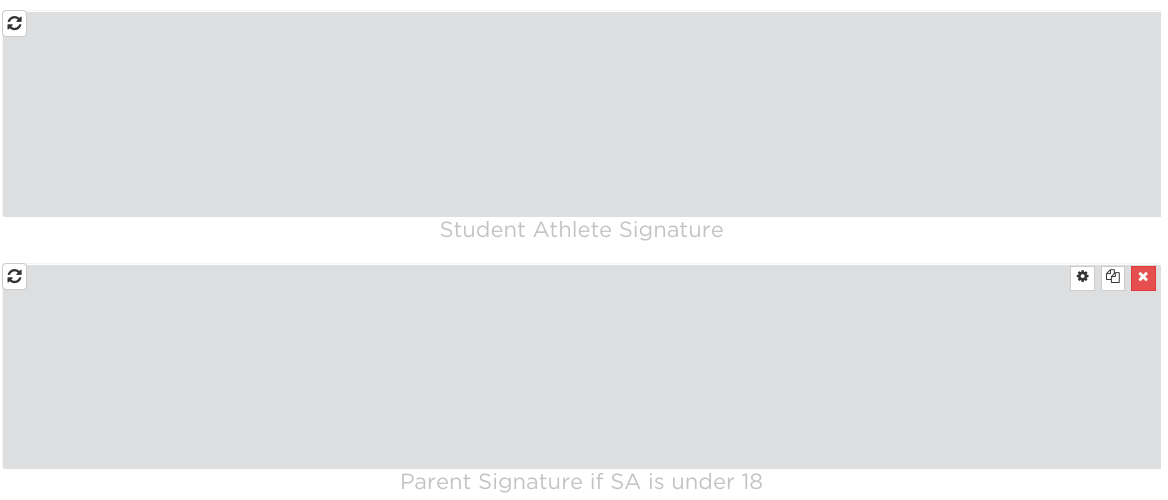 No, signatures for the custom form builder cannot be sent for additional signatures. Therefore, if you are requesting multiple signatures on a document we'd recommend using one of three recommendations:
Ensuring that all parties are present while the document is being completed and signing at the same time
Having the parent or student athlete print the document once completed, sign the paper version, and upload/scan the signed document again
Create a new form using the template "Affidavit of Parental Consent for Student Athlete to Complete Required Documents on their Behalf". This will release the responsibility of the parent to sign documents in the presence of their child.
Where do I put the label for the signature?

The footer will provide the description of who is intended to sign in the signature box
---
---