Adding Athletes / Patients (Individual)
Individually Adding a Patient - Legacy
There are a few different ways to add Athletes / Patients in Healthy Roster. You can bulk upload an entire roster using the web platform or create athletes/patients individually on the web or the mobile app. This tutorial will walk you through how to individually create an athlete/patient in Healthy Roster.
Please Note: Terminology is different based on your setting, for example, a clinical setting uses Care Group as Organizations, Patient instead of Athlete, and Visits instead of Treatment, lastly Problems instead of Injuries, but the steps are still the same.
Provider Only Feature. If you are a parent/guardian of multiple athletes and are not connected to all of them in Healthy Roster, please contact your childrens' athletic trainer to add the other child to your account.
Video Tutorial (Web):
Step-By-Step Tutorial - Web
Click the Organizations tab on the left navigation bar & choose the Organization you'll be adding an athlete to.
Select Athletes

Click Add/Import New Athletes

Select the Create Athletes tab

Type in the athlete's information (first/last name & DOB is required)

Athlete insurance information can be documented in the athlete profile creation as well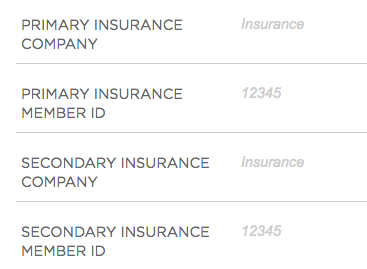 Click Create New Athlete at the bottom of the page
NOTE: If you have received prior written authorization to share the athlete's PHI, you can check the box that states "I HAVE RECEIVED PRIOR AUTHORIZATION TO SHARE THIS ATHLETE'S PERSONAL HEALTH INFORMATION VIA HEALTHY ROSTER." Otherwise, do not check that box and the athlete or parent/guardian can give permission when they log into Healthy Roster for the first time.
Video Tutorial (App):
Step-By-Step Tutorial - App
Click on your Athletes tab on the bottom left of your screen
Click the + in the top right hand corner of your screen

Enter the athlete's information (name, birth date, and organization required)

Click Add Athlete at the bottom of the page
Please note, you may not have access to Healthy Roster 2.0 at this time, we will begin releasing in phases and notify your account owner when you can expect it. In the meantime default to the Legacy tutorial
Individually Adding a Patient - 2.0
Video Tutorial (Web):
Step-By-Step Tutorial - Web
Click the Organizations tab on the left navigation bar & choose the Organization you'll be adding an patient to

Select Patients

Click New

Select Add New

Type in the patients information (first/last name & DOB is required)

Patient's insurance information can be documented in the patient profile creation as well

Click Save at the bottom of the page
---
---